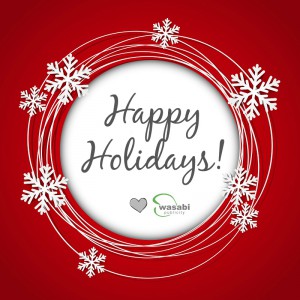 During this holiday season, all of us at Wasabi Publicity take time to reflect upon the good things we have… like our partnership with you and our shared commitment to making a difference in the world.
We love you – our clients, partners, friends and fans – to pieces. THANK YOU for your loyalty and awesomeness throughout the year.
Here's to a rocking 2015!