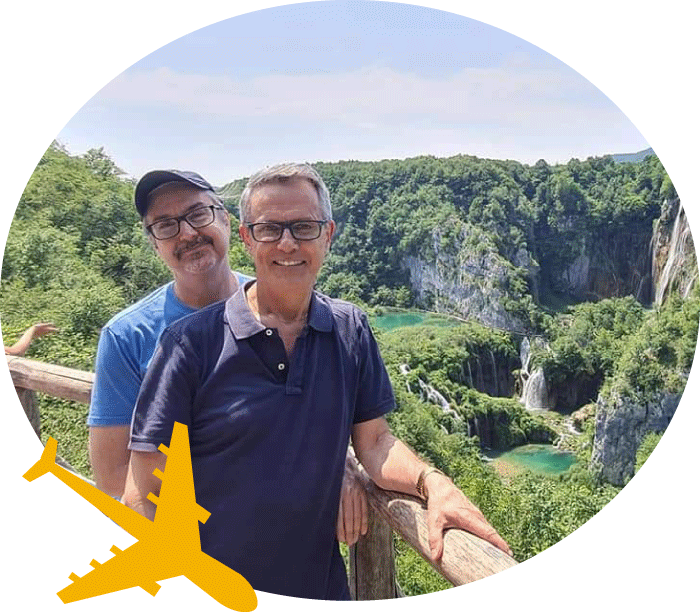 10 + years after…
HGTV's House Hunters International
It's hard to believe it has been 10+ since our first episode of HHI aired.
I guess it's true what they say – time flies when you're having fun. 😊
If you've landed on this page, you're probably wondering who that heck we are and why you're here. 🤷‍♂️
My guess is you have a desire to live somewhere other than where you are. It might be a burning desire, an amber, or curiosity.
If we've never met, my name is Drew Gerber and I live in Budapest with my husband, Will, and our rescue dog, Koki (from Subotica, Serbia).
As to why you're here… I don't believe in accidents. 🙂
My guess is you have a desire to live somewhere other than where you are. It might be a burning desire, an amber, or curiosity.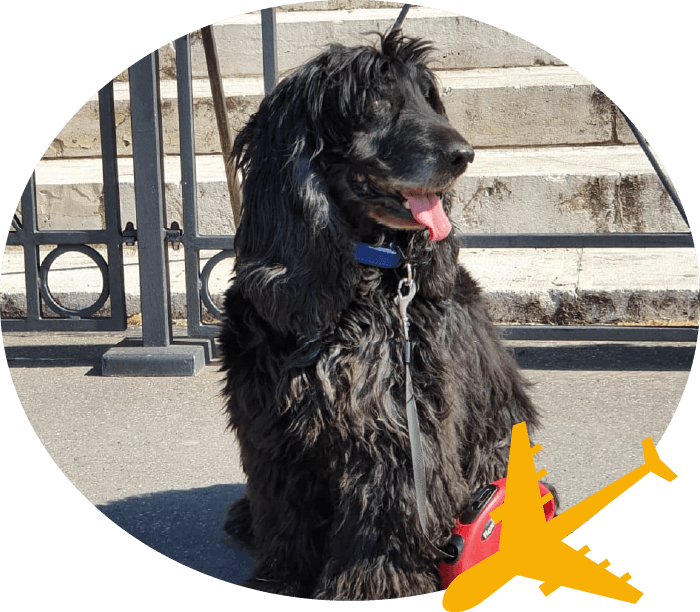 My day job, so to speak, is CEO of Wasabi Publicity.
I've been doing this for 20+ years and I've talked to A LOT of people about PR, but the funny thing is, the conversation often turns to my life in Hungary. It's surprising how many people share the same desire to explore the world, but I understand completely. I had that same feeling 15+ years ago sitting on the couch with Will, binge-watching our favorite reality show, HGTV's House Hunters International.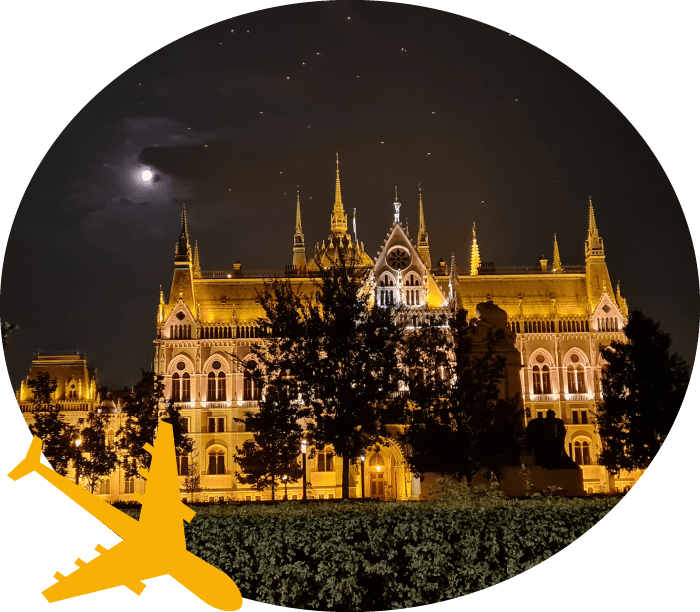 If you would've told me then what my life would look like now, I'd have said you were crazy.
But here I am, sitting in our flat overlooking the Parliament of Budapest, writing this to you. 🦸
Not only do we live in a place we love, we starred on House Hunters International – twice! Once when we bought our house here in Budapest, and again when we bought our second home in Serbia; right across the border in a rural village where, for some people, the main mode of transportation is horse and carriage.
What a wild ride. 🚕
In all that time, one thing has been crystal clear: Community made all the difference.

Pay it Forward
So many people have contributed to us and our incredible journey that we wanted to pay it forward.
The best way we could think of to do that is by bringing community to them. 😁
So, we've decided to do regular community calls. What's a community call?
If there's one thing we're clear about, it's that the path to relocating to a new country can be both exhilarating and intimidating. So, we're designing regular gatherings to help spark your passion, provide you with a community of like-minded individuals, and equip you with the knowledge you need to navigate your journey with confidence.
These gatherings are completely free! The only requirement is you be open, supportive, and looking for a good time. 😄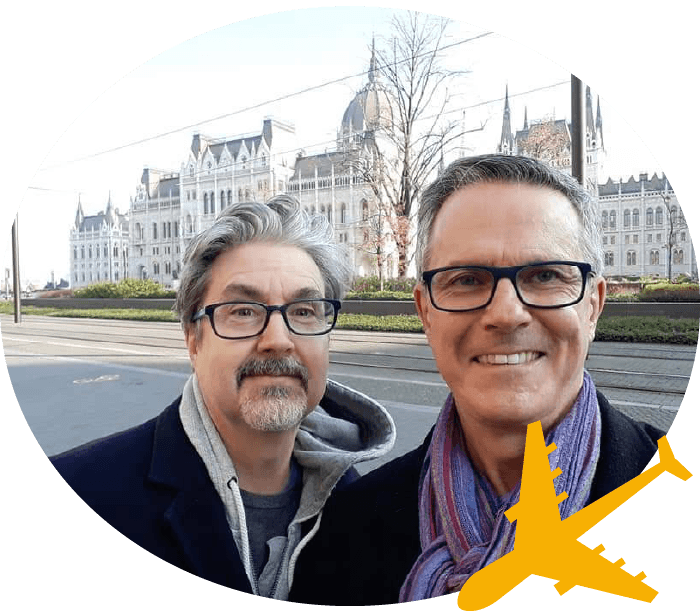 If you're looking for a community to support your dreams and quench your curiosity on how to set up your life to give you the freedom to live anywhere you want, join us.
Just drop your details below and we'll send you the information about our next community gathering AND a cool worksheet to get the juices flowing before you hop on the call. 😉
If you don't feel comfortable leaving your email address, no worries. Just head over to our Facebook page. (Be sure to like the page so the algorithm alerts you to our calls!) 🤞😊

Our  intention for our weekly gathering
Just drop your details below and we'll send you the information about our next community gathering AND a cool worksheet to get the juices flowing before you hop on the call. 😉
If you don't feel comfortable leaving your email address, no worries. Just head over to our Facebook page. (Be sure to like the page so the algorithm alerts you to our calls!) 🤞😊